Overview
The Samurai Slot Machine features exotic graphics from the Far East. The beautifully designed Samurai slot have the most sophisticated graphics, the images look artistic and exotic.

Playing game
Samurai Slot is a Pragmatic Play jackpot slot with 6 reels and 50 paylines. There are 5 betting lines for players to select a minimum of 10 lines.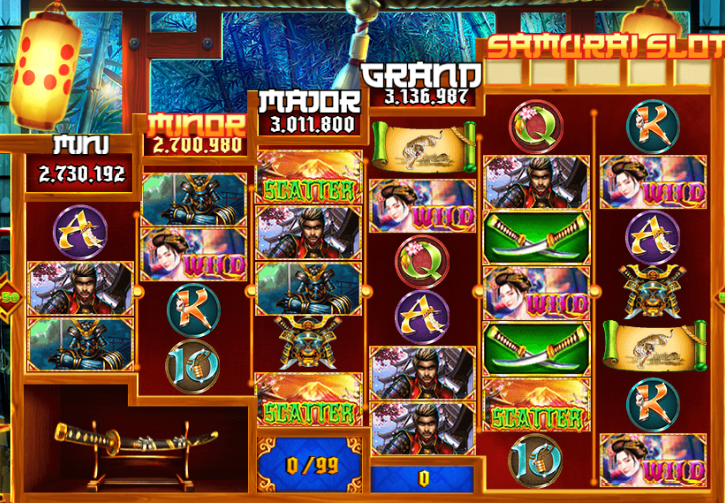 Choose your total bet by selecting your bet per line multiplier :
x5, x10, x20, x50, x100, x200.

Total bet = bet line x bet amount
Step 1: Sellect the number of bet lines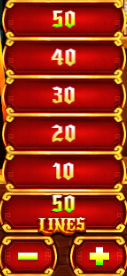 Step 2: Sellect bet amount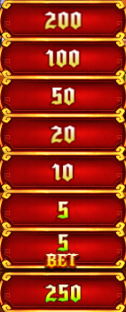 With BET ALL, the system will automatically rely on your current coin to select the maximum. The system default will be a maximum of 50 lines and a set level of 10,000 Coins. If the player's coin is not enough, the system will prioritize the maximum number of lines and then play.

Step 3: Spin and Result

If the player click AUTO SPIN, the system will automatically spin after each round of the spin and pay the prize (if you win the prize).

Special Symbols:
The wild symbol for this slot is the 'Japanese lady' icon, which will substitute for any symbol, except Scatter, Hidden Symbol and Accumulated Symbol.

- Accumulated symbol: Collect accumulated symbols to receive a gift corresponding to the accumulated money.
- Hidden Symbol:
Will appear randomly when spinning, this symbol will be replaced by a random symbol.
- Scatter symbol: Upon or more Scatter symbols will receive free spins.
- The number of free turns corresponds to the number of times Scater appears as follows: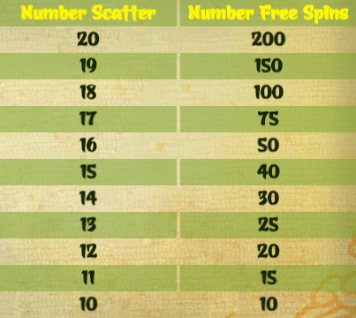 In the free turn, the order of the columns will be reversed compared to the normal rotation. Winning lines remain in place but they will be reversed and calculated in order from left to right similar to normal turns.


When landing three or more Jackpot symbols you will have a chance to win Jackpot. The more Jackpot symbols the more money you receive from Jackpot. You will have a chance to win Jackpot in every Spin.
The more betting money the more chance you hace join in bigger Jackpot type with bigger rewards.