Overview
With Hidden Treasure has brought back the giggling Fu Babies, the seemingly innocent characters which can signal that big rewards are on the way.

Playing Game
- When you play all game at Live777.com, every time you lose, a part of your money is contributed to the prize called Jackpot. That means more and more Players contribute to Jackpot, the greater the value of the reward, until someone wins the prize.
- First, you need to play the game at
Live777.com
to earn the Jackpot turn. When tou get a turn, go to Jackpot to play and get the chance to win Jackpot.
Condition to receive Jackpot turns:
- Slot Game: When you won more than
200.000 chips
at per round, you will have 1 Jackpot turn.
- Fish Shooting Game: When you won more than
300.000 chips
in one round.
• Step 1: Select Hidden Treasure type: Mini, Minor, Major, Grand. If you do not select this step, the system will choose MINI defaultly

• Step 2: The screen presented with 12 coins. Start choosing coins to reveal Fu Babies. Once three of the same Baby symbols are revealed, you'll receive the jackpot corresponding to that symbol.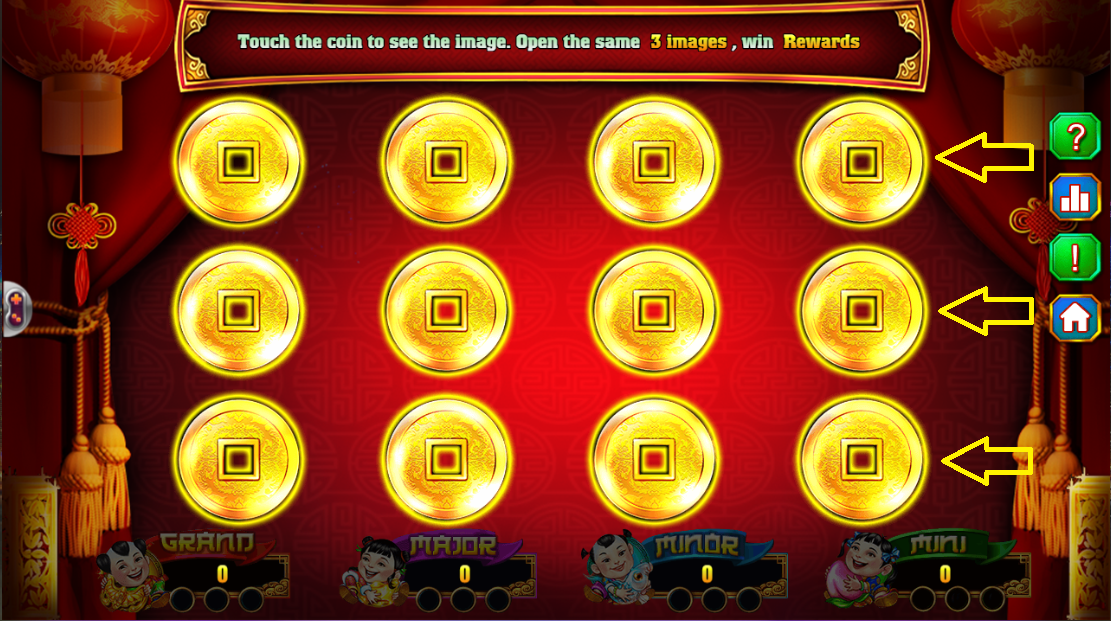 Reward Value: With any luck, you'll hit the Grand and take home the top prize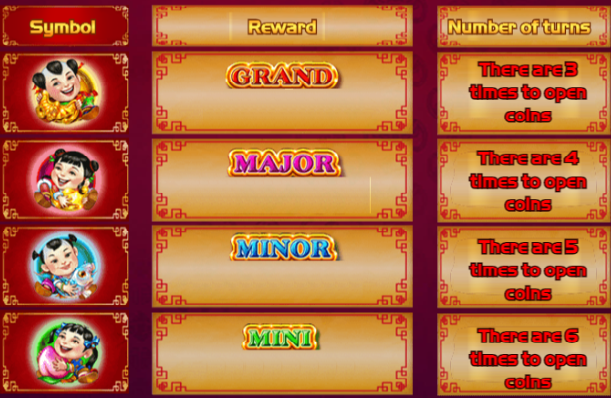 Wining Reward:
Flip the coins, if there are 3 symbols that are the same as the selected Rewards symbol, win that Prize with the bonus amount displayed on the screen. The Rewards contributed begin again.
Reward:
The first, the reward of each category will be began as follows:
* Mini:
100,000 Coins.
* Major:
200,000 coins.
* Minor:
300,000 coins.
* Grand:
400,000 Coins.
When you pick any character, you will get a reward if you open exactly that character or you will get an empty box.
Example:
Users pick a mini character: >> begin to flip up >> you will get reward if you open 6 mini characters box or you will get empty box if you can't open mini character box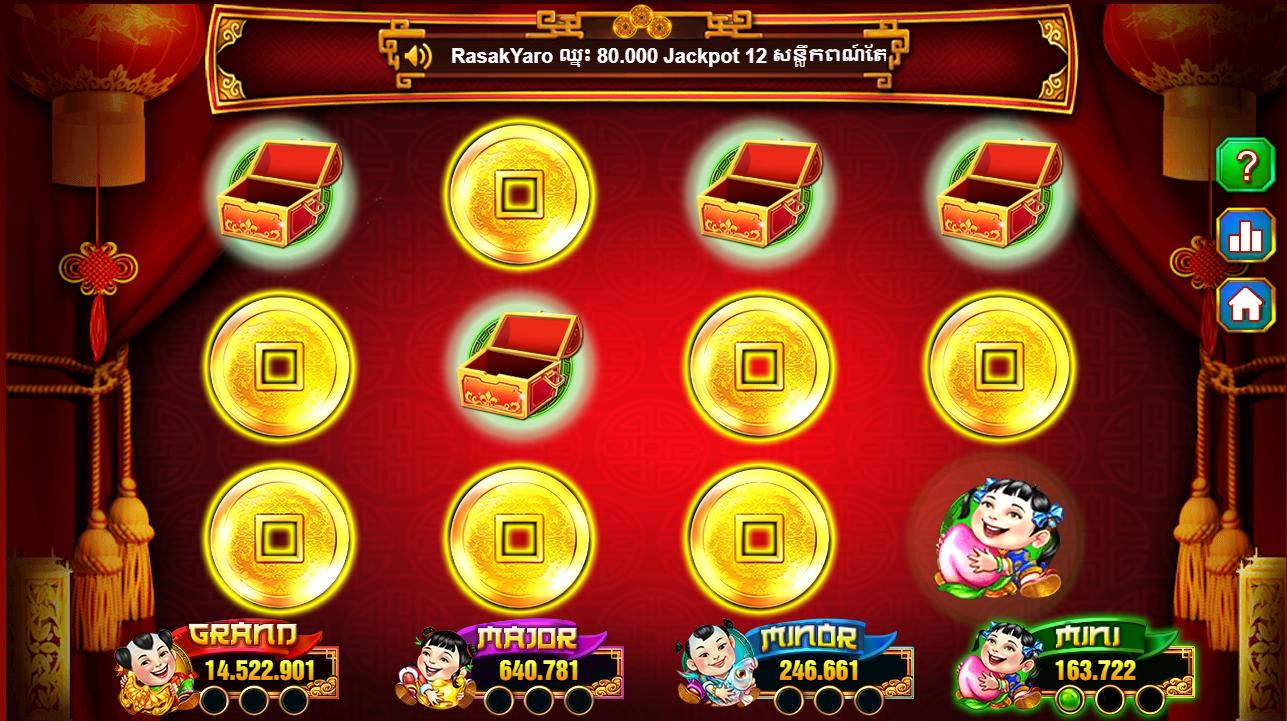 The jackpot amounts are determined by the size of a player's bet on a single spin. The bigger the wager, the bigger the possible score. Fortunately, the size of the bet does not make it any more likely that the jackpot will hit, meaning that even those playing for small stakes have a chance at winning big. Test your luck now! Play Now at Hidden Treasure.